The Okanagan's best kept winter secret. Don't hibernate, recreate!  Please book all rentals online.
Closing Day is April 3rd, 2022. Thanks for the great season!
We have developed COVID policies with the intention to follow the guidelines established by the Health Authorities and governing sport associations. + READ MORE
Our Purpose
"The purpose of the Club is to operate a charitable institution, without profit to its' members, for the purposes of promoting and encouraging cross country skiing as a way of life among its' members, developing cross country ski programs, trails, facilities and events for its' members and the general public as well as training leaders, coaches, officials, skiers and others in the elements of cross country skiing."
Ski Club Executive
General Manager: Tricia Wilson, manager@nickelplatenordic.org
President: Kevin Dyck, president@nickelplatenordic.org
Membership: Kevin Dyck, membership@nickelplatenordic.org
Vice President: Shona Schleppe, vice.president@nickelplatenordic.org
Secretary: Dave Tupper, secretary@nickelplatenordic.org
Treasurer: David de Git, treasurer@nickelplatenordic.org
Director: Ray Mumby, director2@nickelplatenordic.org
Director: Mike McInnes, director3@nickelplatenordic.org
Director: Ian McAndrews, director1@nickelplatenordic.org
Director: Kevin Wilson, director4@nickelplatenordic.org
Coach: Vacant (but not for long!), coach@nickelplatenordic.org
Kathryn Fairweather and Steve Bamford: sdp@nickelplatenordic.org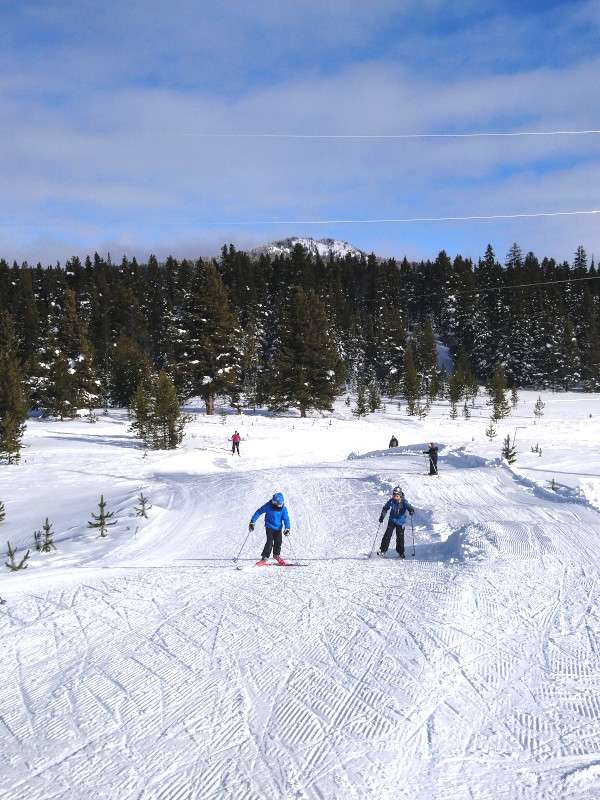 We need your support!
We keep our membership fees low to help make Nordic Skiing accessible, but they're only enough to keep the lights on. Please consider donating to help maintain and improve the club. Nickel Plate Nordic Centre is located 6.5 kms (4 miles) past Apex Mountain Resort on the Hedley/Nickel Plate Road, an all-weather road maintained by the BC Ministry of Highways.
Call: 250-292-8110